Brother Rat Fink Print - Limited Edition - Printed on Leather Textured Paper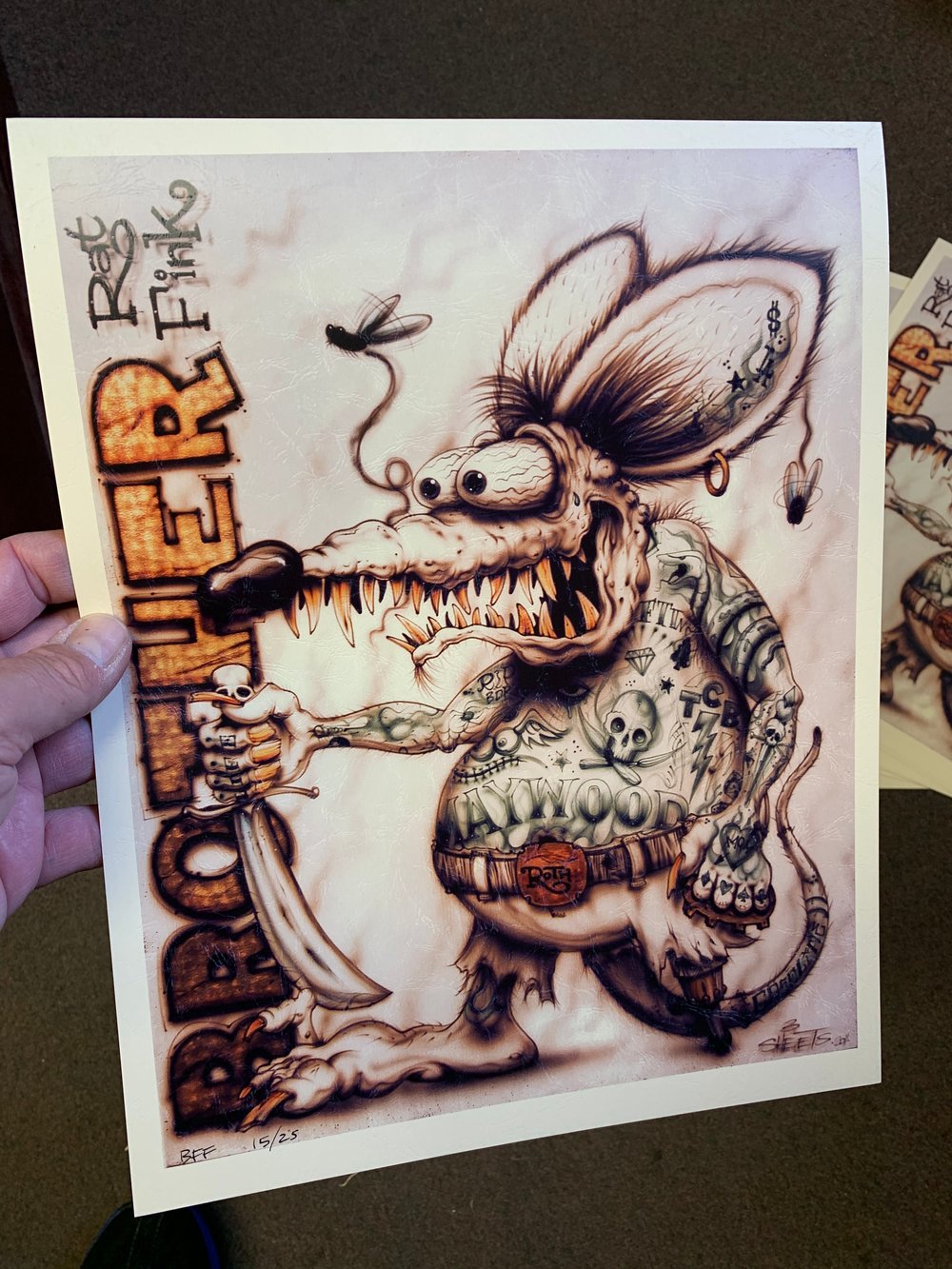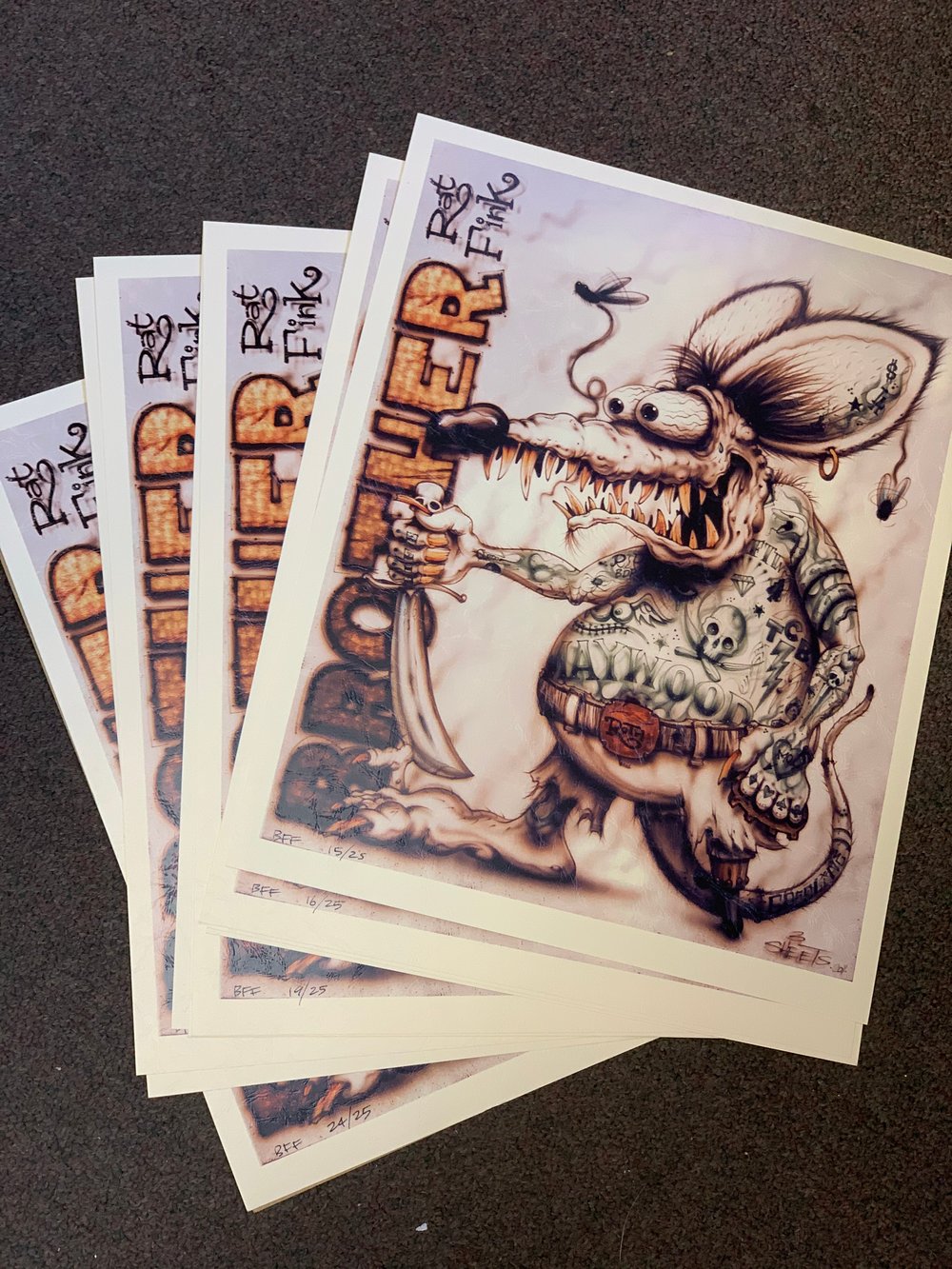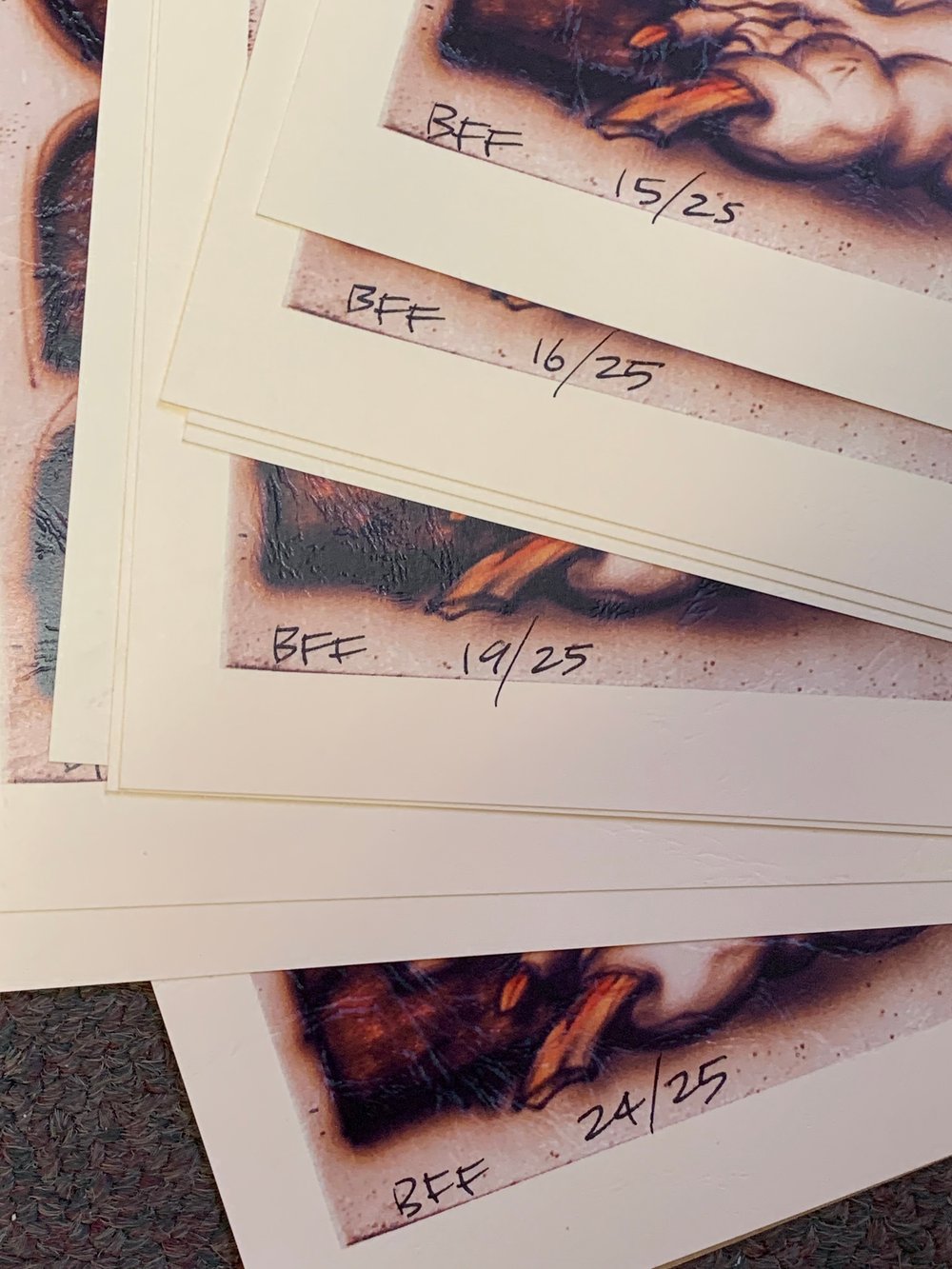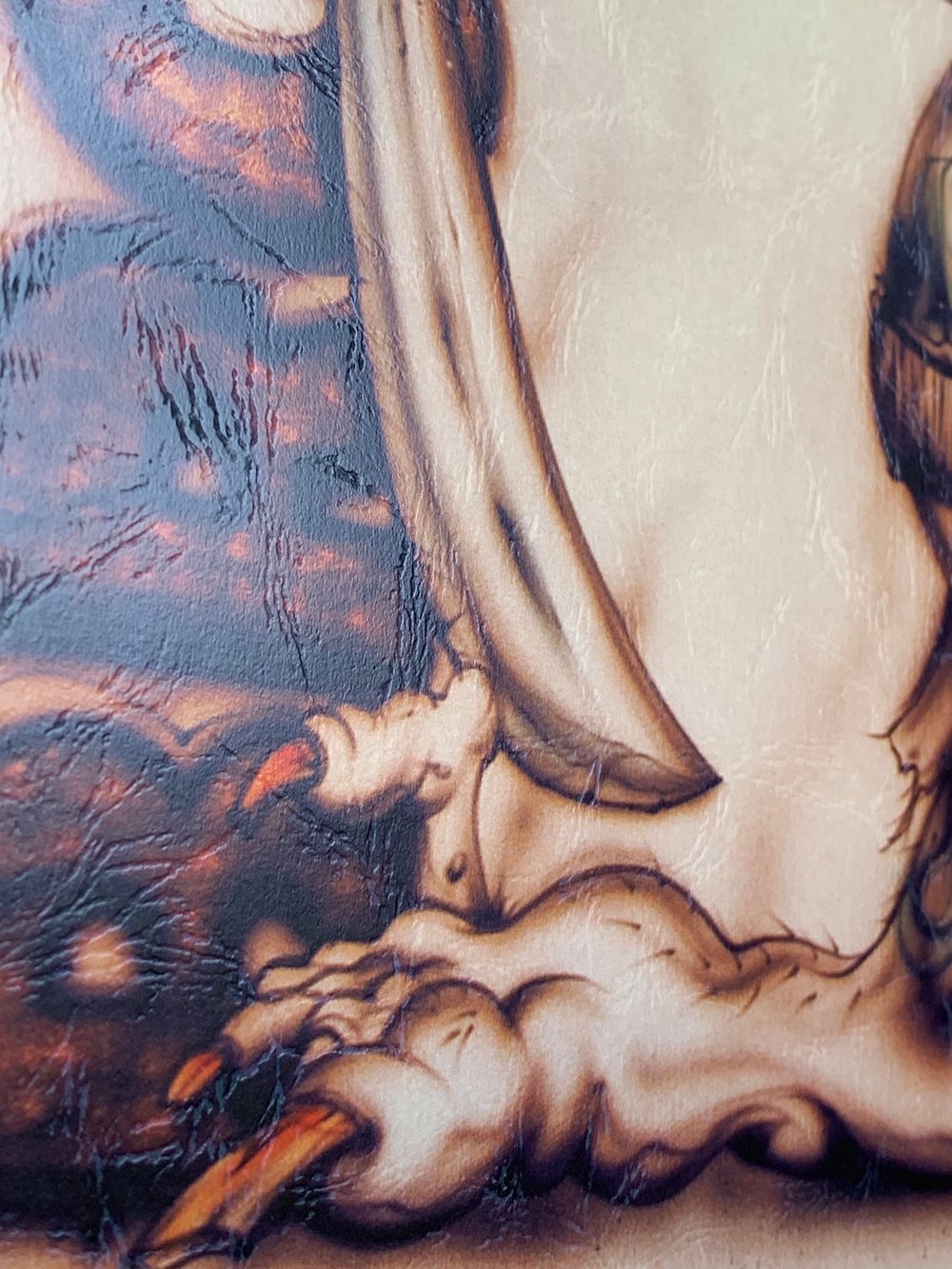 Found these while clearing my office out, I thought they were all sold out.
I was wrong, found 13 !!!
Print measures 11" x 14" (typical frame size)
Printed on Faux Leather textured paper, see last photo.
Print was from original airbrushed piece from 2011 that was sold at Gasoline Gallery (and I believe the original is up for sale on eBay last I heard)
Limited run of 25 pcs, all signed and numbered. These were my BFF editions because the regular run of 100 were on a brown toned paper.
I will sign these and date them 2023.
I listed the numbers that are left, so you can select a specific number that you want.
Once these are gone, they are gone !!!
Shipped in a Hard Flat Mailer along with free stickers !!!
Only shipping to US 48.
11/25

Sold out

12/25

15/25

16/25

17/25

18/25

19/25

20/25

21/25

22/25

23/25

24/25